Take Control.
Get GPS Fleet
We provide fleet management system for your
business so you don't have to worry about your fleet
Business owners, have the peace
of mind that your fleet is in control
GPS Fleet's vehicle analytics and insights help to:
Track Your Vehicles
In Real-Time
Monitor the status of your vehicles anywhere, anytime in the palm of your hands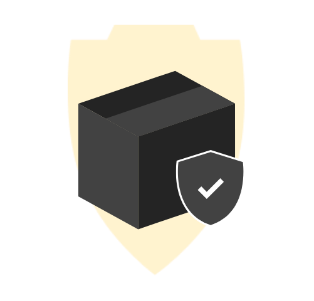 Ensure Driver's Accountability
Prevent misconduct activities among your drivers (eg. skipping work, attending personal matter, late delivery)
Prevent Unwanted Theft
Prevent the likelihood of drivers running away with your goods or stocks
Increase Operation Efficiency
Improve your business operation efficiency with data and analytics collected
GPS Fleet Provides Vehicle Insights & Analytics for You to Make Better Business Decisions
By knowing how your drivers utilize your fleet, you can make firm
decisions on how to improve the efficiency of your business operations
"GPS Fleet helped our company to increase sales by 30% due to the efficient distribution system developed based on the data collected! That's a lot of increment!" – Ms Lina, Seremban Soy Sauce Manufacturer
Trusted By Big Brands Across Malaysia
GPS Fleet Solutions For You
Web Dashboard & Mobile App
Advanced Fuel Analysis & Monitoring
Vehicle Information Table
Vehicle Utilisation Report
Event Report & Notification
Access it Anywhere,
Anytime
No matter where you are, whether on a
work trip or a short vacation, monitoring
your fleet is just within your fingertips
GPS Fleet is a Transportation Management System (TMS), technology service provider. We provide real-time vehicles' insights and analytics for companies to move forward with certainty which is significant to make accurate and strategic business decisions to enhance the productivity and profitability of the business
Making fleet management Simple
To be one of the leading fleet management service providers in Malaysia 
Outstanding Customer Service and Support
Continuous Innovation in Logistics Technology
Cutting Edge Solutions for Business Growth
Out story - how gps fleet is born
GPS Fleet was established in 2018 by two engineers who are uni mates with a big ambition to make history in the technology space in Malaysia. The company is mainly focusing on trucks companies in the SME sector, and it has deployed more than 500 trucks to date!  The company also provides customisation service to understand and fulfil the needs of the market.
With previous experiences in GPS tracking and software development with a niche in the Internet of Things (IoT), GPS Fleet is making its way to be the ultimate player in the fleet management space. The company is also making an aggressive move to strengthen its position in the market, by having collaborations project with Top 100 Bursa companies such as Axiata, Celcom and Perodua, to name a few.
 To know more of our story, you may click here for more info.
Discover How We Can Help
Your Business
Request for a FREE demo by filling up the form below. Our team will contact you shortly.