Take Control.
Get GPS Fleet
We provide fleet management system for your
business so you don't have to worry about your fleet
Business owners, have the peace
of mind that your fleet is in control
GPS Fleet provides vehicle analytics and insights to your business by:
Track Your Vehicles
In Real-Time
Monitor the status of your vehicles anywhere, anytime in the palm of your hands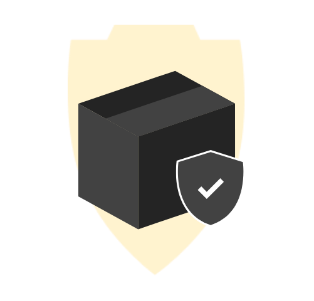 Ensure Driver's Accountability
Prevent misconduct among your drivers (eg. skipping work, doing private business, late delivery)
Prevent Unwanted Theft
Prevent the likelihood of drivers running away with your goods or stocks
Increase Operation Efficiency
Improve your business operation efficiency with data and analytics collected
GPS Fleet Provides Vehicle Insights & Analytics for You to Make Better Business Decisions
By knowing how your drivers utilize your fleet, you can make firm
decisions on how to improve the efficiency of your business operations
"GPS Fleet had helped our company to increase sales by 30% by developing an efficient distribution system based on the data collected! That's a lot of increment!" – Ms Lina, Seremban Soy Sauce Manufacturer
Trusted By Big Brands Across Malaysia
GPS Fleet Solutions For You
Web Dashboard & Mobile App
Advanced Fuel Analysis & Monitoring
Vehicle Information Table
Vehicle Utilisation Report
Event Report & Notification
Access it Anywhere,
Anytime
No matter where you are, whether on a
work trip or a short vacation, monitoring
your fleet is just within your fingertips
GPS FLEET is a fleet management technology service provider. We provide real time vehicles' insights and analytics for companies to move forward with certainty. We connect companies' vehicles for them to make better business decisions that help enhances the productivity and profitability for the business
Making fleet management Simple
To be one of the leading fleet management service provider in Malaysia by year 2024.
Outstanding Customer Service and Support
Continuous Innovation in Logistic Technology
Grow Together with Customer
Out story - how gps fleet is born
We started our entrepreneurship journey since university life. Back then, we secured a contract with the University of Nottingham to build a bus tracking system for the students to have a real time route scheduling information. Since then, we have mastered the GPS data acquisition and processing throughout the project. To know more of our story, you may click here for more info.
After graduation, we decided to move into GPS tracking solution for commercial vehicles as we realized there is an addressable market within the SMEs. Without logistic data such as real time GPS location of their fleet, SME business owners wouldn't be able to take charge of the operation, as they could not provide reliable data for their customers. This may affect the business productivity and profitability, as there is a lack of insights on the operation.
After conducting a market survey, we realized there are a lot GPS tracking service providers. However, mostly their system are brought in from China and Europe, which is not localized for the Malaysia market. With our major strength in software and hardware development, we are able to self develop our own software and hardware devices. Our main objective is to provide software customization for customers as we believe that by processing GPS data according to customer requirements, it only can produce tangible value for the company.
Our team have strong tech background. We believe that by investing into product innovation, our company will improve and grow continuously towards being the pioneer in the logistic technology sector.
Our aim is to be the leading logistic technology service provider in the Southeast Asia market.
Discover How We Can Help
Your Business
Request for a FREE demo by filling up the form below. Our team will contact you shortly.